19mm PET Strapping Banding Clip For Hand Strapping
The pressed surface of the packing clamp has convex texture, which provides very large friction. It is well combined with the packing belt, which is not easy to loosen and slip. It is suitable for binding heavy objects with high requirements.
Description
The packing clamp is made of steel with special strength and toughness. There are dense small stabs in the packing steel, which play the role of anti-skid and increase friction, so that the packing belt is not easy to loosen. The surface of the packing steel buckle is galvanized and anti-rust, strong and durable. It is convenient and quick to use with packing tools, and the bite is more firm.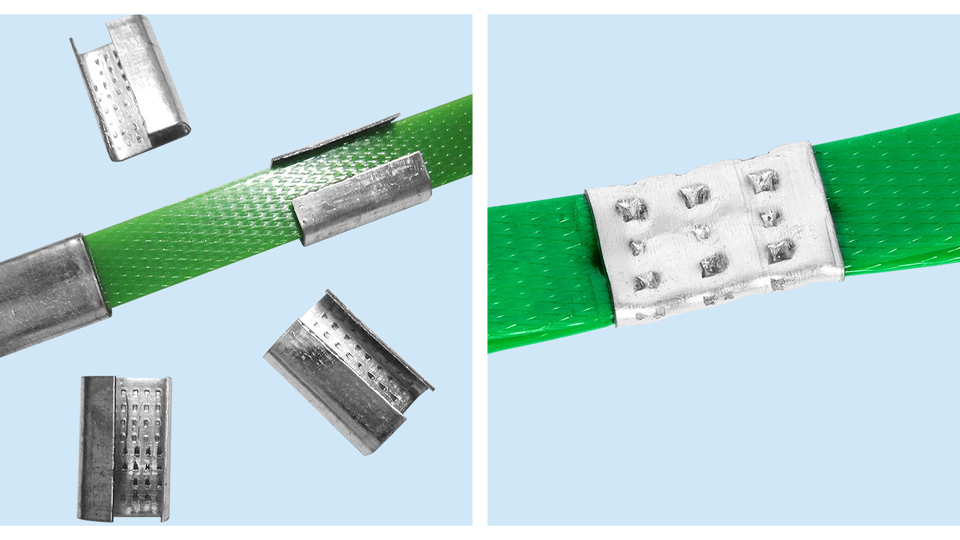 Feature
PET packing buckles are made of high-quality new materials in secondary molding, with brighter color and stronger bite force.
The PET packing clip is upgraded to a thicker version, which improves the load-bearing capacity of the packing and makes the packaged goods safer.
Our factory has been reformed and upgraded, many old buckle production machines have been eliminated. After the introduction of new machines, the cutting of packing buttons is more complete and the workmanship is more refined.
The PET packing buckle is galvanized on the outside, and the appearance is smooth and burr-free, and it is silver-white, it has good corrosion resistance and is not easy to rust.
The two-way toothing inside the PET packing clip can increase the pulling force and ensure the safety of the packaged goods.
Specification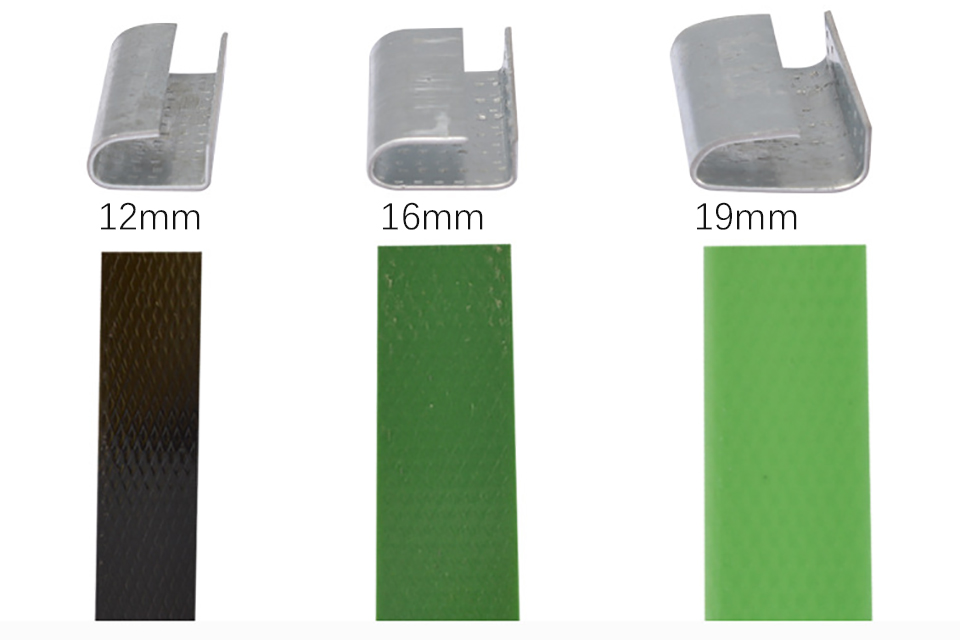 Application
Qianyi has multiple sets of packing buckle production equipment, and can customize various types and sizes of packing buckles according to customer needs, such as steel strap clips, PET strapping clips, fiber strapping steel wire buckles and other buckles.