19mm Galvanized Steel Wire Buckle For Fiber Strap
The steel wire packing buckle is also called packing buckle or M buckle. It is made by bending the wire by a bending machine, and undergoes different surface treatments such as galvanizing or phosphating. It is the most ideal metal strapping buckle with polyester fiber flexible strapping and woven straps.
Description
Brand new material. The packing buckle is made of high-quality galvanized steel wire, which is resistant to wear and has a long service life and can be reused.
The surface is galvanized. The surface of the packing buckle is galvanized, which is corrosion resistant, does not pollute the environment, and is not easy to rust.
The connection is firm. The packing buckle bears strong tensile force and is firmly connected to the fiber packing belt, which is convenient for packing and not easy to fall off.
M-shaped design. The packing buckle adopts an M-shaped design and is integrally formed, and the appearance is smooth and does not damage the operator.
Easy to use. The product is small in size, does not need to wear gloves when working, and is not easy to fall off and rebound when cutting.
Wide range of applications. Products are widely used in various fields and are widely used in many industries such as paper, wood, metal, paper, goods, construction, materials used in stone, textiles and so on.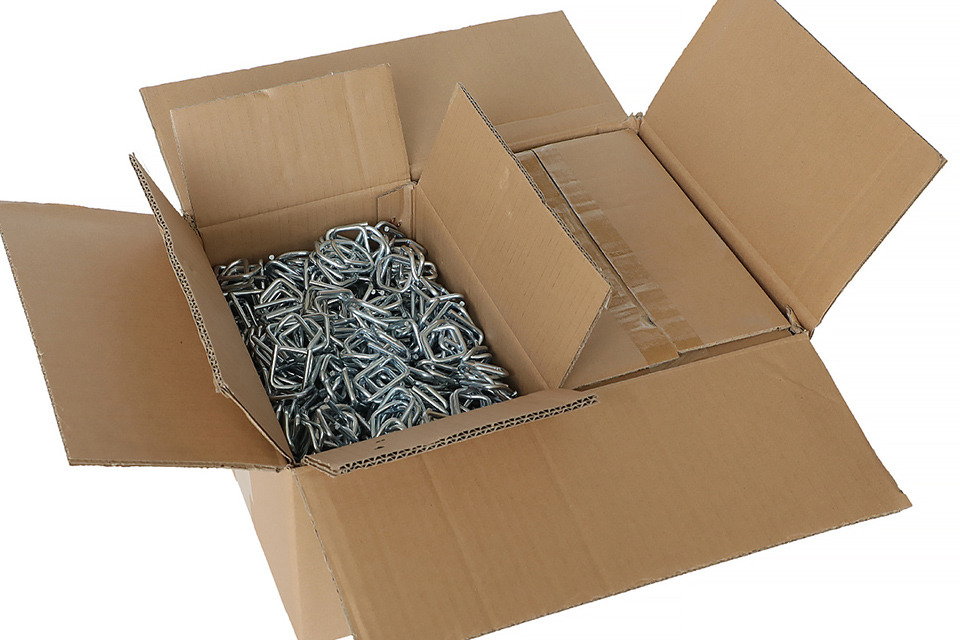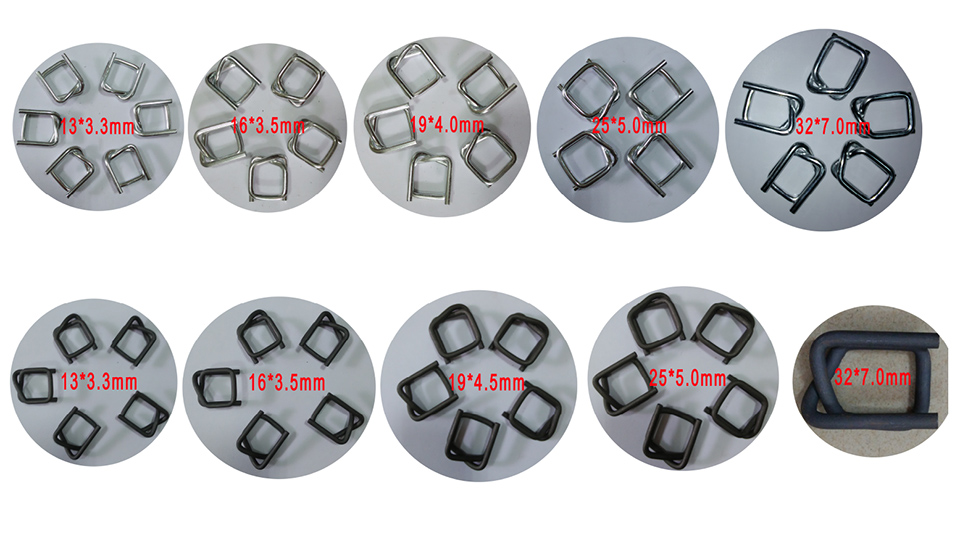 Specification
It is used as standard in combination with composite cord strap, polyester woven trap, available in width from 13 to 32mm. Basically galvanized buckle is for composite strap, and phosphated buckle is for woven strap.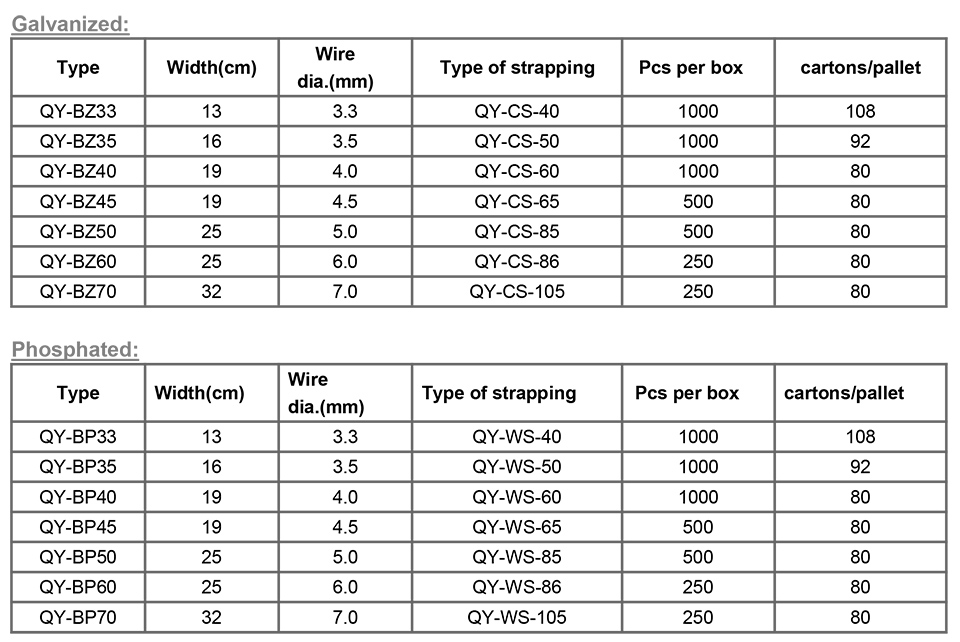 Steps for usage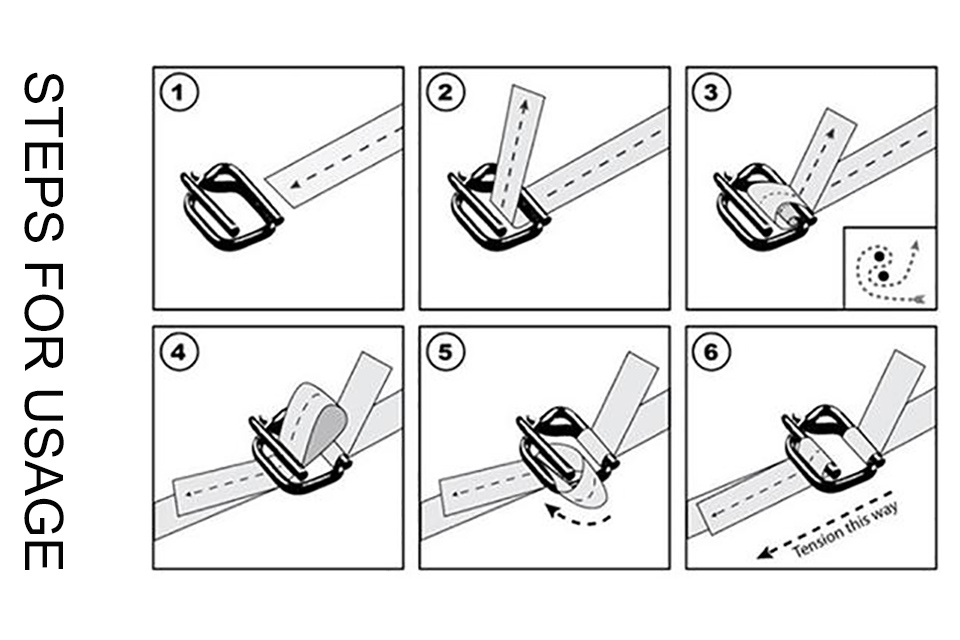 Production
Steel wire strapping buckles can be produced by hydraulic or mechanical button forming machines. The mechanical strapping buckle forming machine has 2 kinds of strapping buckle bending shapes, one is the button with PET and PP strapping strap, and the other is with the button with fiber strap. The special packaging button forming machine can be fully automatic: feeding-straightening-cutting-bending-finished product. It is recommended to select an automatic feeding rack for the galvanizing line, the feeding speed is uniform and it is not easy to damage the surface of the galvanized layer.