19mm Woven Polyester Strapping For Cargo Protection
This strapping strap is made of high-strength polyester yarn woven and glued. It is not easy to loosen, is convenient and quick to use, and has a wide range of applications. It is recommended to use with our phosphated or galvanized steel wire packing buckle.
Description
How to identify the woven strapping?
The cord strapping of pure raw materials feels firm, and the sides are relatively smooth without burrs. Such a cord strap will operate very smoothly in the path of the packing machine or the tensioner, is not prone to problems, and has high work efficiency.
Measure the length. Since the pure polyester material is not mixed with any other materials, it is particularly elastic. Each roll of woven polyester strapping can be stretched out very long, so such strapping can generally achieve 3000 meters/roll. The strapping of recycled materials has poor ductility, so it cannot be made too long.
Load-bearing. For the same reason as above, the woven polyester strapping of pure material can be stretched very long during the production process, so the weight can be very light. The recycled material determines that the packing strapping made from it will be very heavy.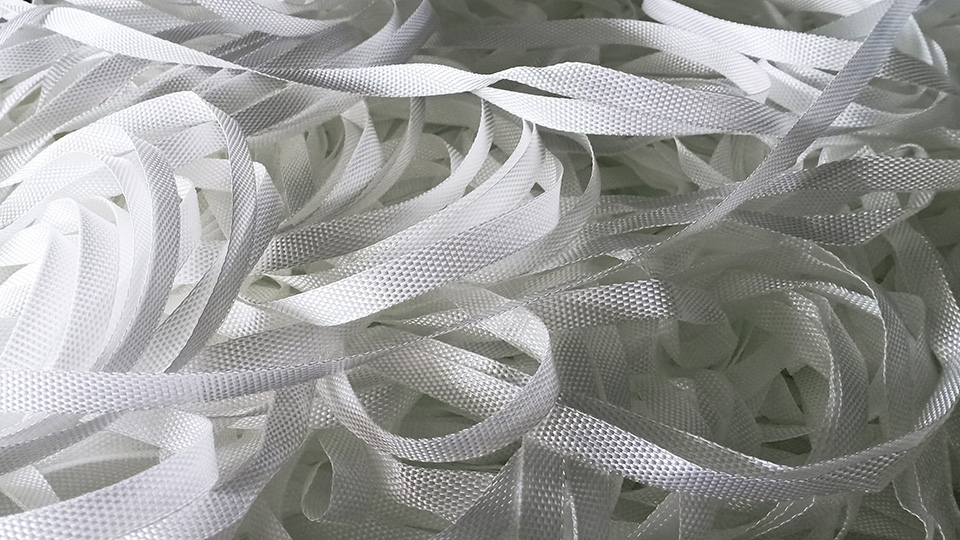 Advantages
Quality Assurance. We are an experienced factory, and our woven polyester strapping are exported to countries all over the world, including the European Union. The woven polyester strapping have relevant test reports and passed relevant certifications.
High cost performance. All poly woven strapping are directly supplied by our factory. The poly woven strapping are high quality and stable without intermediate links, so they are cost-effective and provide enterprises with high-quality, low-cost and convenient woven strapping.
After-sale warranty. We have professional and user-friendly after-sales service to solve your woven cord strapping problems in time. The professional team provides you with a one-stop transportation and packaging safety program, saving you manpower and material resources.
Application
Scope of application: The poly woven strapping is mainly used to fix and tighten the goods on trucks, cargo ships, containers, trailers and trains, and absorb the impact generated during transportation. Therefore, the woven strapping can replace the ratchet system and wooden pads. Or wooden supports, steel wire ropes, chains, etc.