40mm Soft Polyester Woven Heavy-duty Lashing Strap
The heavy-duty lashing has the characteristics of being light, soft, high coefficient, good folding resistance, long service life, no gas and low water vapor permeability due to its wide and flat contact area, does not damage the suspended object, and so on. Widely used in various fields, gradually replacing steel wire rope slings.
Description
As the heavy-duty woven strap is resistant to oil, fat, dilute acid, dilute alkali, and most solvents, it is helpful to hoist paint products, plastic products, machine tool hoisting, and surface treatment or anti-corrosion and moisturizing tubing and pipes. Loading, unloading and fixing of objects.
The strapping lashing should be scrapped under the following conditions during use:
The webbing including the protective cover is severely worn, perforated, aging, cut, and torn.
The fiber of the load-bearing strapping belt is aging, softened, less elastic, and weaker in strength.
The seams are frayed and the seams are frayed.
The fiber surface is rough and easy to peel off.
The sling has a dead knot.
Excessive loose spots on the surface of the sling, corrosion of acid and alkali, and thermal melting or scorching.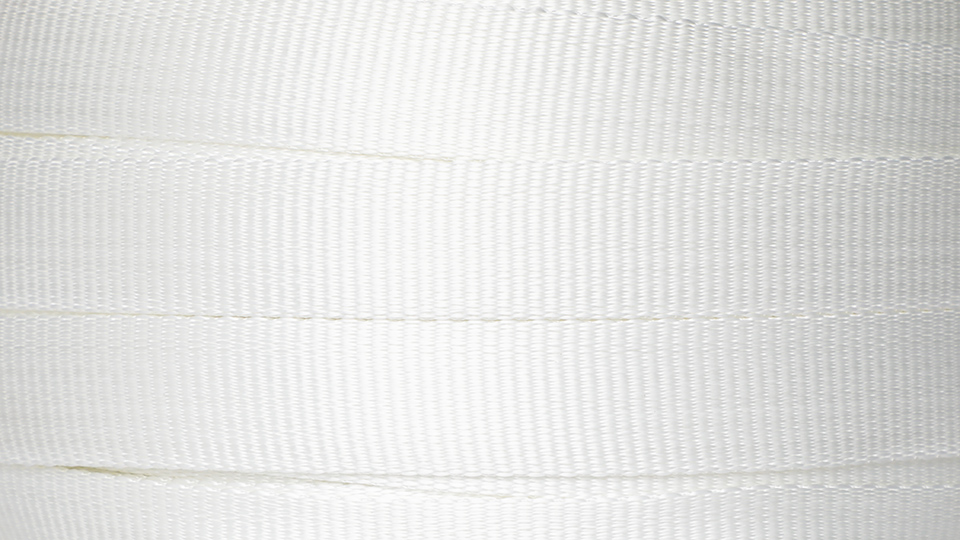 Specification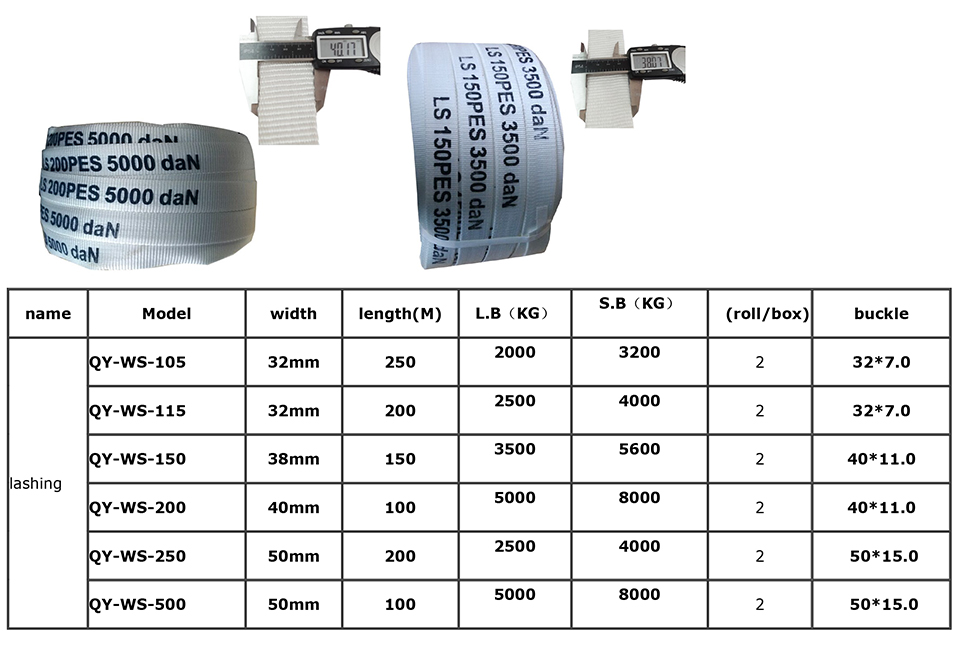 Feature
It is light in weight, 20% of the weight of a metal spreader, and easy to use.
It does not damage the surface of the suspended object.
It improves labor efficiency and saves costs.
It has good corrosion resistance and wear resistance.
It has a wide range of uses: used in ports, chemicals, steel, machinery, petroleum, electric power, railways, mining, metallurgy, shipbuilding, automobiles, aerospace, military, installation and other industrial fields.
Notice
Do not use damaged slings.
When hoisting, do not twist or twist the sling.
Don't let the sling get knotted.
Avoid tearing the sewing joints or overloading work.
When moving the sling, do not drag it.
Avoid grabbing or shaking the load.
Every sling must be checked before every use.