9-32mm Manual Strapping Tensioner for Strapping Band
This manual strap tensioner is suitable for composite fiber straps and polyester woven straps with a width of 9-32mm. When in use, it can be used with a buckle lock machine, an iron wire strap buckle (return buckle) or Use with the square packing buckle. And the tensioner comes with a rotary cutter, which is convenient to use.
Description
In addition to manual tensioners, we also supply buckle-free steel belt tensioners, manual steel belt tensioners, manual steel belt snappers, pneumatic steel belt balers, pneumatic steel belt balers, manual plastic steel belt tensioners, Manual plastic-steel belt snapper, steel belt, plastic-steel belt reel and fiber belt tensioner, electric plastic belt baler, electric steel belt baler and other balers or tensioners.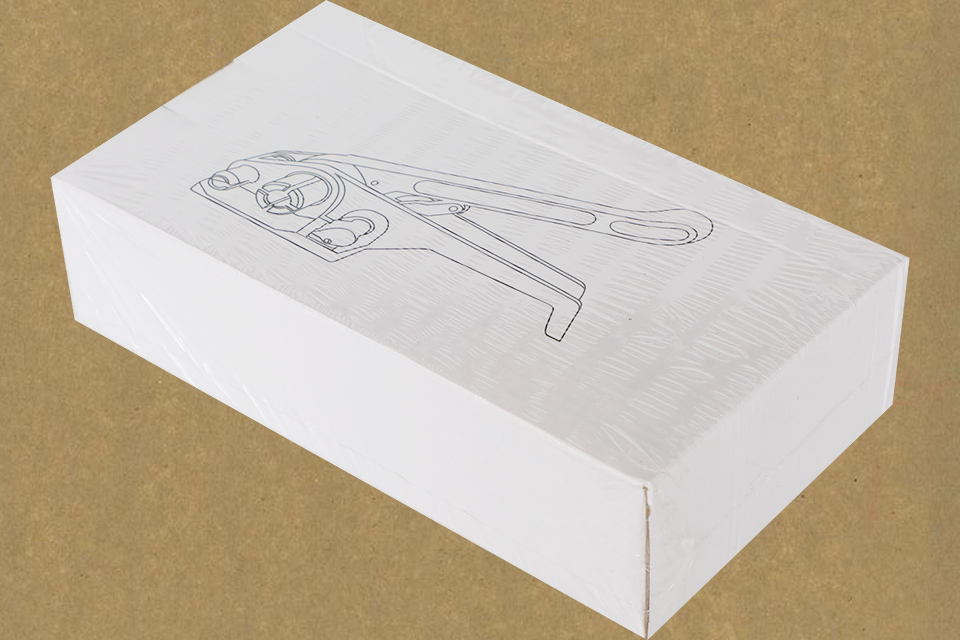 Specification
Ergonomic design. The handle of the tensioner is designed according to human mechanics, which increases the comfort of the grip and effectively prevents fatigue and protects the hands.
Winch design. The tensioner adopts a rotating tightening method, which has a large tightening force, a long belt and a convenient operation.
Anti-slip gear design. The tensioner has a deep gear to hold it tightly, and it saves time to pack the non-slip gasket.
Rotate the cutting port. The tensioner is equipped with a wear-resistant rotary cutter and a sharp cutter, which is convenient and time-saving.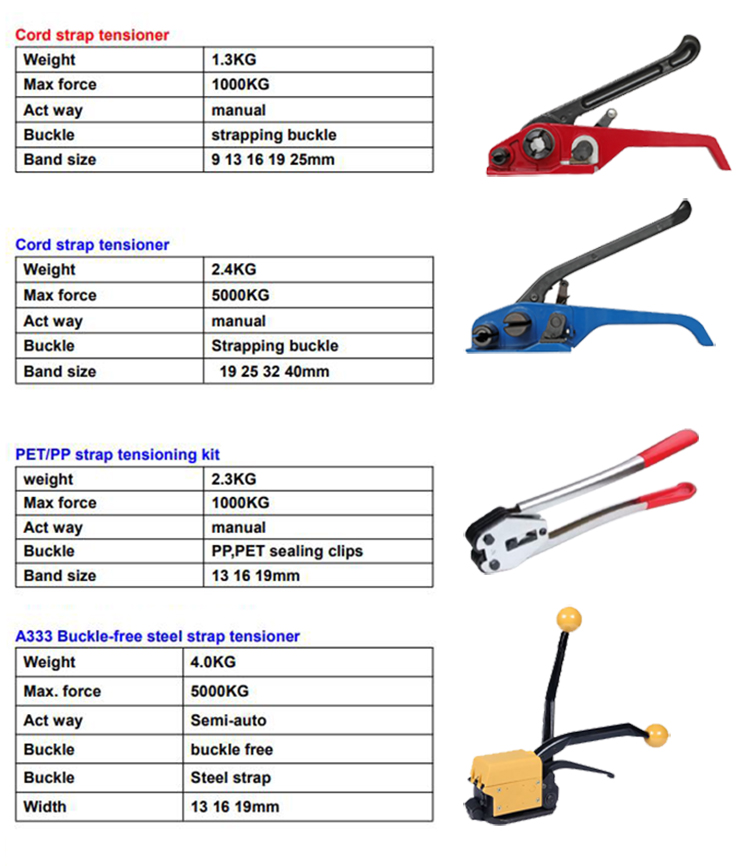 Using steps
①Put the packing belt through the tensioner and press it.
②Slide the packing belt into the cutter groove and winch groove.
③ Swing the handle up and down to tighten it.
④ Put the packing buckle on the packing belt.
⑤Press the tightening handle by hand, and the packing belt is partitioned.
⑥ Keep pressing the tightening handle and remove it from the belt.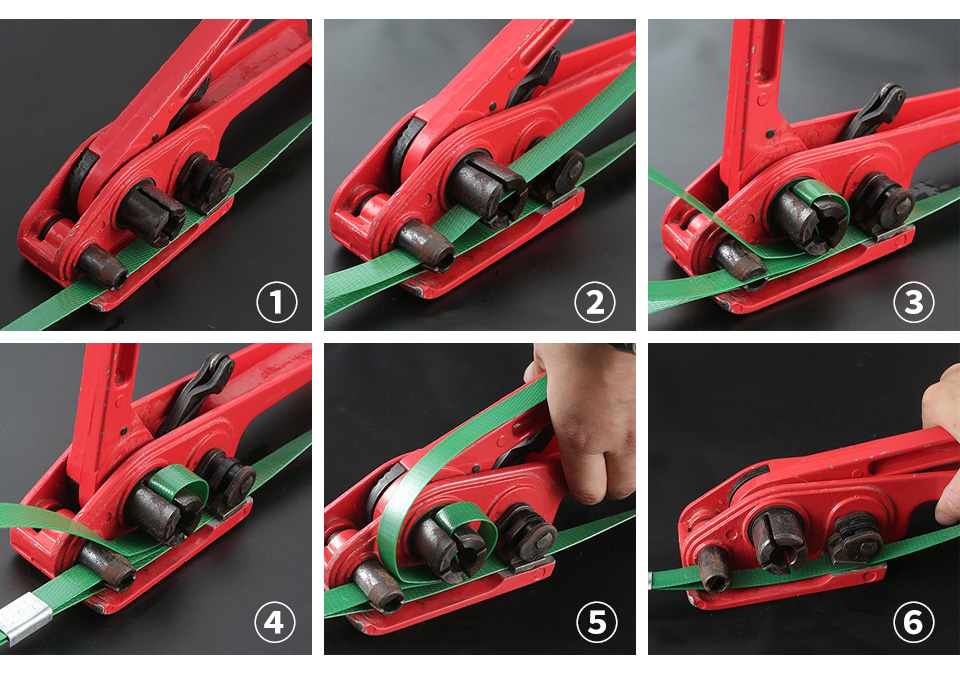 Application
Make packaging no longer a hassle. It is widely used in the paper industry, aluminum industry, steel, wood, wooden box packaging chemical fiber, cotton spinning, chemical industry, metal products and other industries.