Manual Strapping Tensioner Tools for Packaging Rope
It is widely used in the paper industry, aluminum industry, steel, wood, wooden box packaging, chemical fiber, cotton spinning, chemical industry, metal products and other industries. Work efficiency Good operation continuity, tightening, slackening, and cutting are completed continuously, saving time and effort, simple and fast.
Description
The special structure design of Qianyi tensioning wheel adopts rotating tightening method, which has great tightening force and longer belt. It is more suitable for simple packing of heavy and bulky items, simple and easy to operate, and the machine has good durability. The main body is made of high-quality aluminum alloy precision die-casting, strong and light, and easy to move. All other components are made of high-quality steel, advanced technology precision processing, and all have undergone strict heat treatment with low failure rate.
Steps for usage
1. Bend one end of the strap on the left side, insert it, and then fold the left fixing rod into the strap to tighten it.
2. Hold the packing belt with your right hand around the package, bend the right side of the packing belt and insert it, and fold the right fixing rod into the packing belt.
3. Fix the strap with the left hand, and pull the strap at the right end with your right hand to tighten the strap.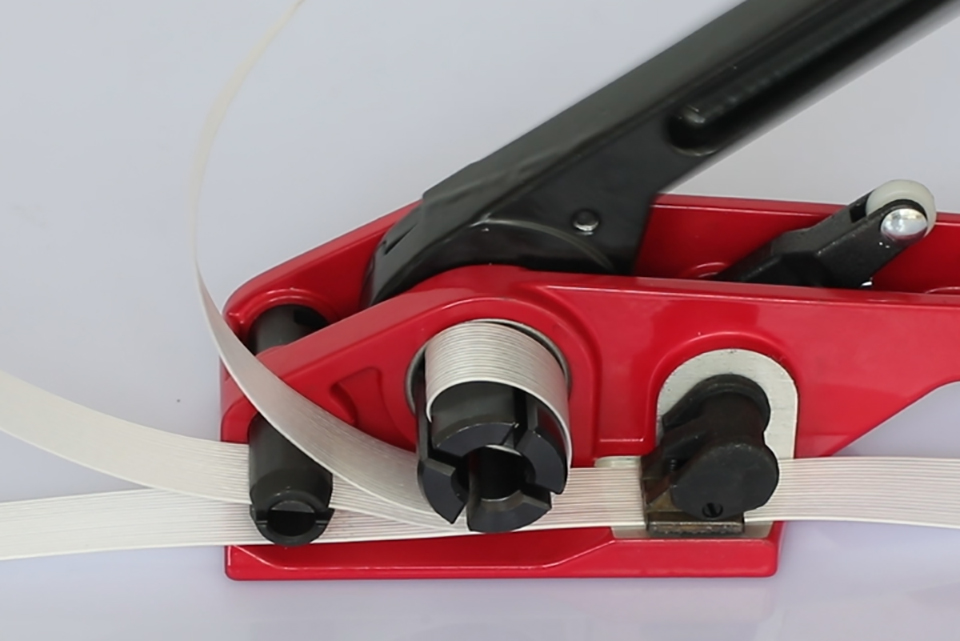 Specification
1. Easy to use, smart design and easy to move.
2. Large binding force and special structural design can easily realize the tightening and packaging of heavy packaging materials such as steel and aluminum.
3. The machine has high durability. All bodies and structures are made of high-strength alloy metal materials, with reliable design and advanced technology.
4. Safe and fatigue free design.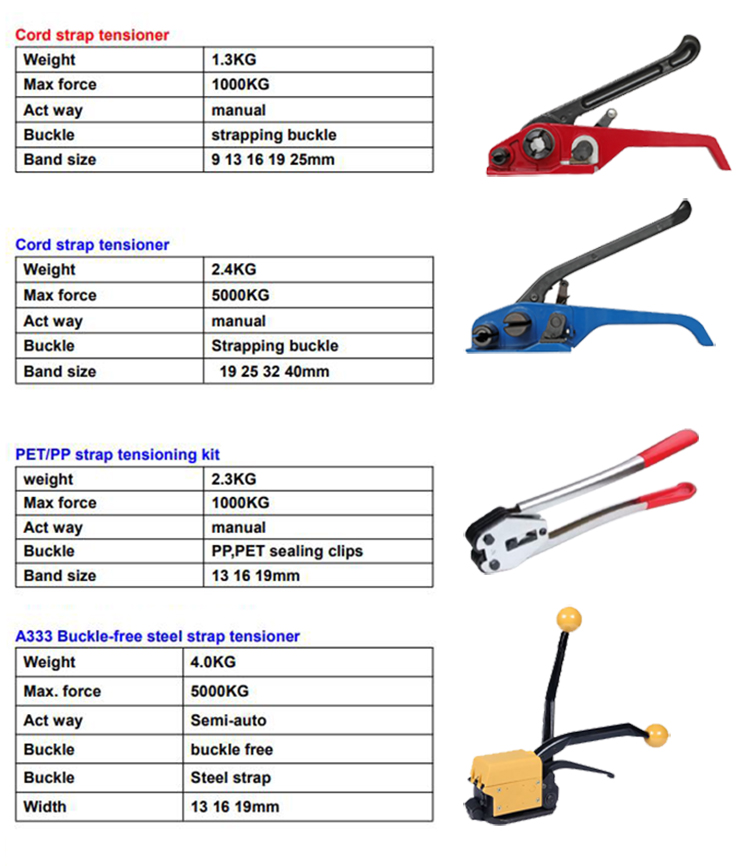 Application
This tensioner is made of high quality steel alloy with advanced production technology. The structure is simple and has good figure, easy operation and durable life. this tensioner is applicable for PP, PET, CORD strapping packing. It suit for packing wooden case, carton, stone material , wood material and etc.. It is connected by M-shaped steel buckle. When the design is reasonable, the connection is not only firm, but also does not fall off and slip under the tight and firm state, which greatly improves the work efficiency in the binding process.