38mm Heavy Duty Polyester Cord Strapping For Container
Polyester woven lashing one-way cargo securing strapping has a high tensile strength from 2000 to 7500 daN. For this reason, lashing is the alternative to expensive multi-way straps, complex wooden crates bulky binding wires and sharp-edged steel strapping.
Description
In the standard state, the moisture regain of polyester woven strapping is 0.4%, which is lower than 1%~2% of acrylic fiber and 4% of nylon. Because of its hygroscopicity, its wet strength decreases less and its strength is relatively stable.
Woven polyester strapping has poor conductivity due to its low moisture absorption. The dielectric constant in the range of -100~+160℃ is 3.0~3.8. It is an excellent insulator and is suitable for packaging a wider range of goods.
The dry strength of woven polyester strapping is 4~7cN/dex, and its abrasion resistance is second only to nylon, and it has higher abrasion resistance and strength than other synthetic fibers.
The elasticity of the polyester woven belt is close to that of wool. When it is stretched by 5%, it can almost be restored after the load is removed, so the wrinkle resistance of the polyester fabric is higher than that of other fiber fabrics.
The woven polyester strapping is stable to organic acids and has strong resistance to organic solvents. At the same time, the woven polyester strap is resistant to microorganisms, is not affected by moths, molds, etc., does not need to be mothproof, and is less affected by microorganisms during use.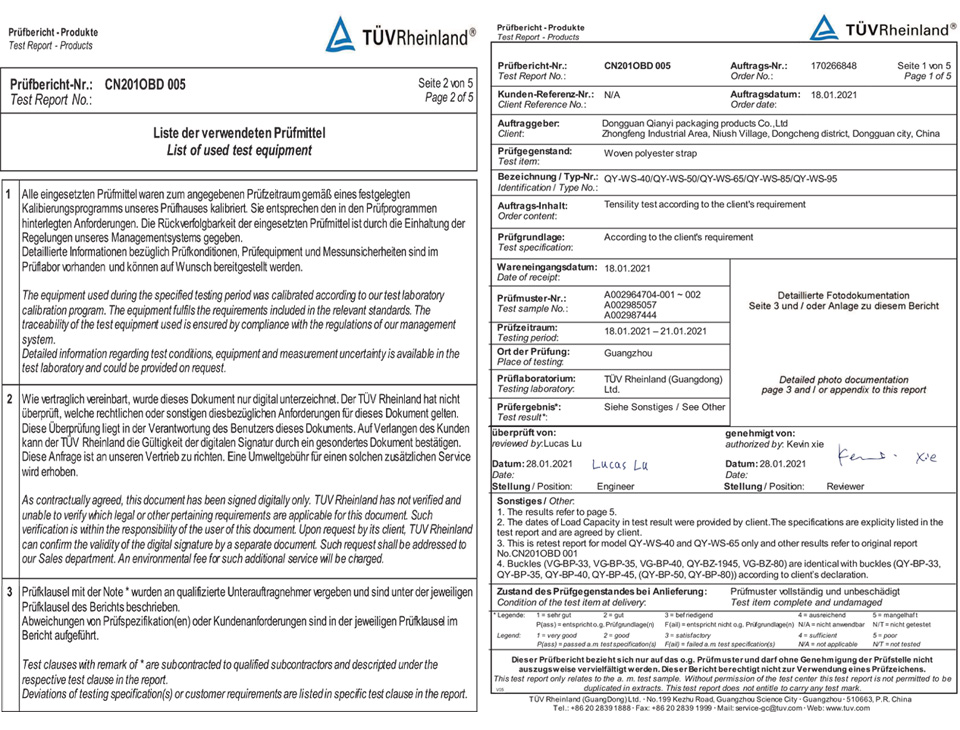 Specification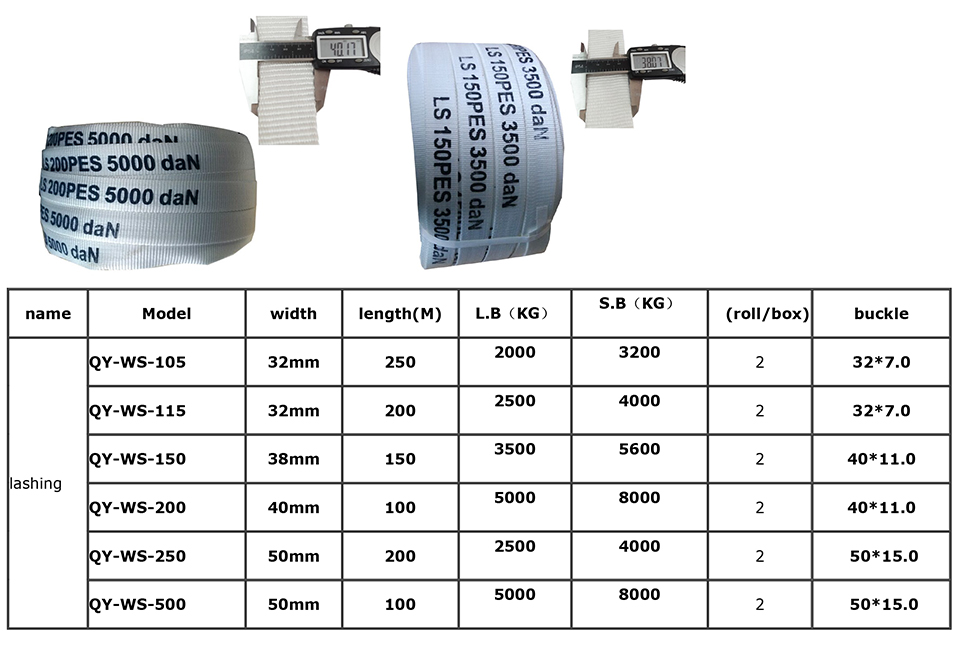 Feature
High tensile strength and Easy handling.
Certified by TUV, Suitable for all carriers.
Combinable with other cargo securing systems – e.g. dunnage bags.
One-way strapping for securing (Lashing) on flats, rail and in containers.
No risk of injury for shippers and consignees in using or opening the strapping.
Alternative to expensive ratchet straps and bulky binding wires.