PP packaging strap for automatic packaging machine
It is a kind of lighter quality environmentally friendly packing belt produced from polypropylene. It is used for automatic baler, semi-automatic baler, manual baler, etc. It is suitable for bundling cartons weighing several kilograms to hundreds of kilograms or Pallet packaging.
Description
PP packing strap can be divided into colorless and transparent PP packing tape according to the surface color. Translucent PP packing strap. Opaque PP packing strap. PP straps in various colors.
PP packing strap can be divided into packing tools:
Fully automatic PP packing belt, which has strict requirements on width and thickness tolerance and small deviation.
Semi-automatic PP packing belts have lower requirements for width and thickness tolerances and skewness.
PP straps for manual strapping machines have general requirements for width and thickness tolerances and skewness.
Thin PP straps for matching plastic buckles.
The wire buckle is matched with PP flexible fiber tape.
Feature
Simple operation. Simple and convenient operation, light use and stable quality.
Straight and easy to transmit. Raw material production, high toughness, strong tensile force, no bending belt and easy packaging.
Deep embossing. Deep embossing, prevent sliding buckle, clear grain, square shape, not easy to break, good toughness.
Excellent performance. High strength, not easy to split, no damage, no perforation, bending fatigue resistance, low density.
Good flexibility. Without the sharp edge of steel belt, the operation is simple and does not hurt hands or damage bound objects.
High quality and low price. Ultra high cost performance, stable quality and high cost performance.
Specification
Product Name: PP polypropylene resin new material packing belt
Product material: PP polypropylene resin
Product color: transparent, translucent, yellow, red, green, blue, purple, white, black
Suitable scene: Cartons, ceramics, architecture, packaging, binding and fixing
Product size: 12mm wide, 0.9mm thick (other specifications can be customized)
Net weight: 10kg, gross weight: 10.5kg
Product length: 1400m
Breaking force: About 60kg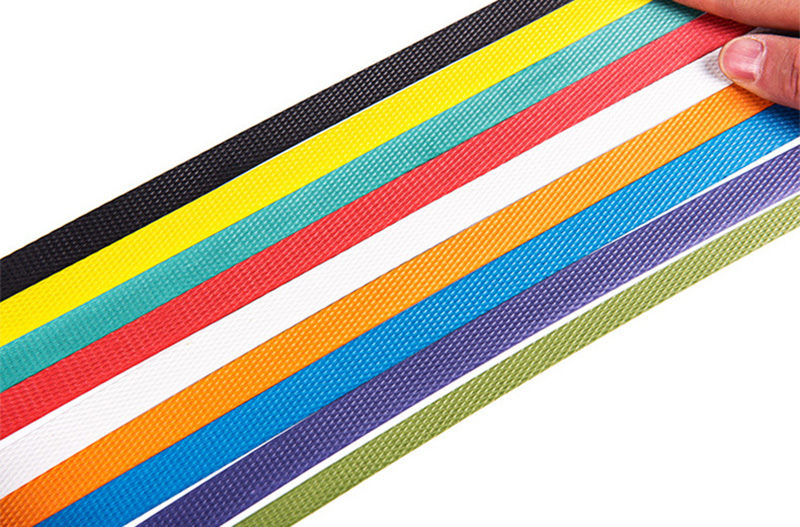 Application
PP ordinary straps for binding cartons. PP smooth tape for binding tobacco. Bundling refers to the use of transparent PP to bind the banknotes. PP chemical fiber tape for bundling chemical fiber bags. PP anti-static tape for strapping electronic products. PP heavy-duty straps for binding heavy objects. PP flame-retardant packing strap for woven coal mine grille. And other special special PP straps for different industries.