16mm Toughness Manual Strapping Custom Wholesale
The composite fiber strapping strap is made of polymer polyester fiber, which has stable performance, good flexibility and resistance to pressure, and replaces the traditional steel strapping method. The strapping has clear lines, can play a role of anti-skid, tightly wound, strong link, and can be tightened repeatedly.
Description
The strap is high-strength but flexible, and will not damage the cargo itself and the surface.
The composite strap is made of polyester, which is non-corrosive and convenient and safe to operate.
The composite fiber strapping is of good quality and low price, and the price is high.
The raw material of the strap is high molecular compound, so it can withstand a certain degree of cushioning.
The strap has high strength and elastic recovery ability, and the rebound does not hurt the operator.
The width of the packing belt can be selected from 9 mm to 32 mm, and other sizes can also be customized.
The packing strapping can withstand a linear tension of 200daN to 1500daN, and it can also be customized according to requirements.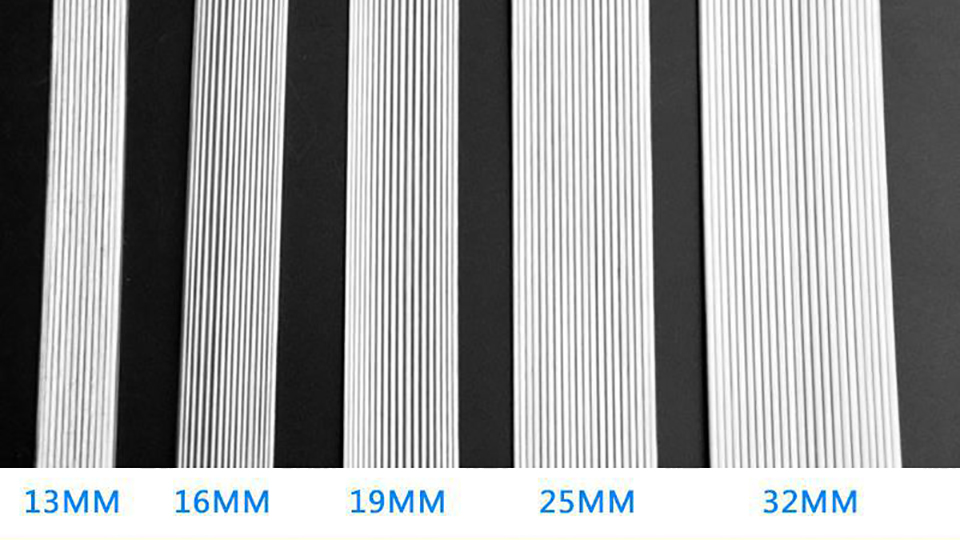 Specification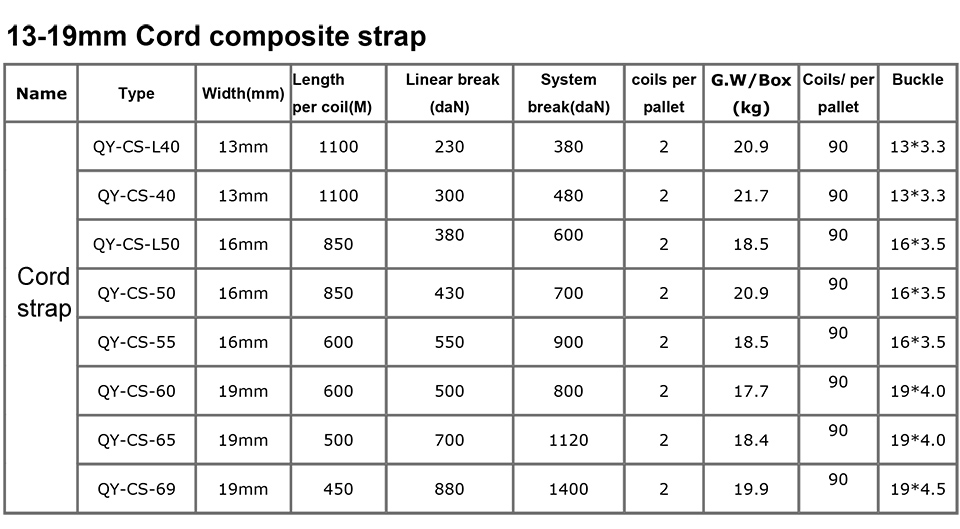 Application
The manual composite fiber flexible strapping strap is mainly made of a mixture of polypropylene and polyester. It has good plasticity, strong breaking tensile force, bending fatigue resistance, low density, good tensile impact performance, and convenient use. It has been widely used in various fields.