25mm Metal Galvanized Wire Buckle for Binding
It is used in series with composite cord belt and polyester woven trap, and the width ranges from 13mm to 32mm. Basically, galvanized belt buckle is used for composite belt, and Phosphated belt buckle is used for braided belt.
Description
New material. It is forged with high-quality galvanized steel wire, which is resistant to wear, long service life and reusable, which greatly improves the work efficiency of customers and saves customers' costs.
The surface is galvanized. The surface of the packing buckle is galvanized, which is corrosion resistant, does not pollute the environment, and can prevent rust in a certain environment.
Withstand strong tension. The fiber packing belt is firmly connected, which is convenient for packing and not easy to fall off, ensuring smooth transportation of the packing.
Packing buckle adopts M-shaped design. One-piece molding, the appearance is smooth and does not damage the operator, and the appearance is generous.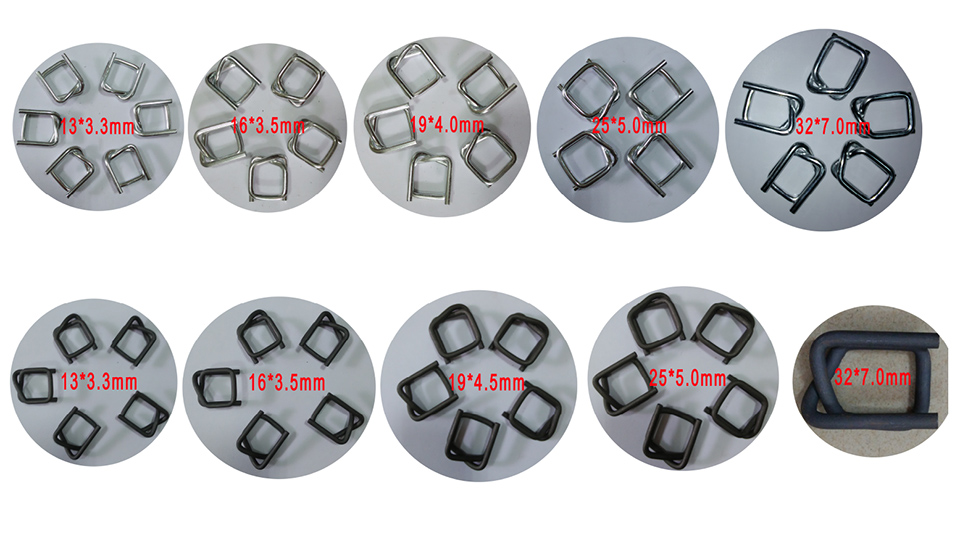 Specification
It is used as standard in combination with composite cord strap, polyester woven trap, available in width from 13 to 32mm. Basically galvanized buckle is for composite strap, and phosphated buckle is for woven strap.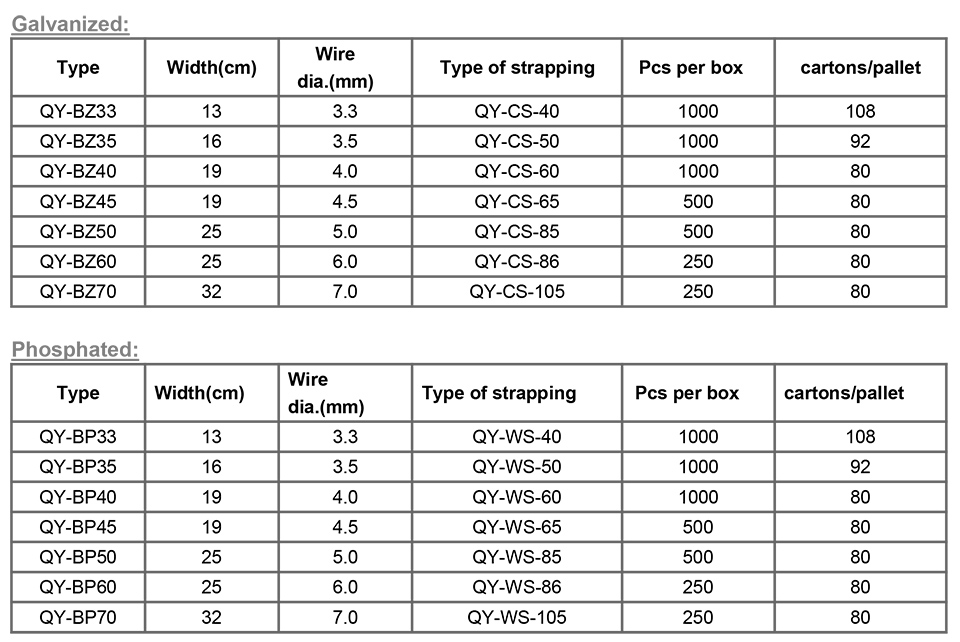 Steps for usage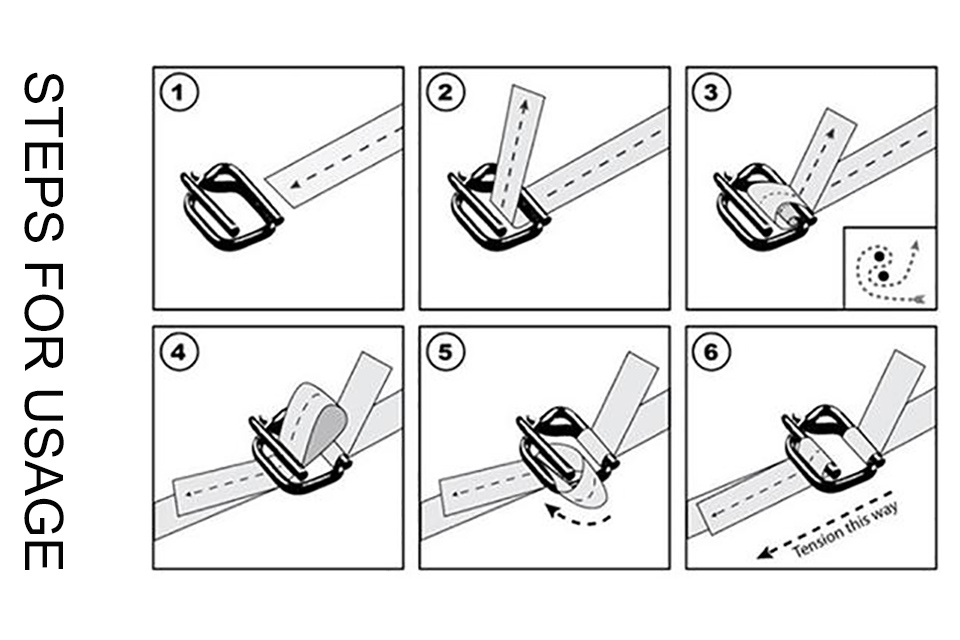 Application
Widely used in chemical, machinery, wood glass, aluminum ingots, steel, paper, precision instruments and other industries. It is connected by M-shaped steel buckle. When the design is reasonable, the connection is not only firm, but also does not fall off and slip under the tight and firm state, which greatly improves the work efficiency in the binding process.