16mm Woven Polyester Cord Strapping Roll Band Kit
Container straps are generally used to transport heavy or fragile objects as a whole. During the process, the objects are fixed in truck carriages, train carriages, trailers or ocean freighters for transportation. banding strapping is also used for items that will sag or shift after being strapped. It can firmly strap and compress shrinkable objects.
Description
The service life of the tensioner will affect the matching degree of the packing band, so that various problems will appear. Except for the cracking and brittleness of the strapping, it is generally caused by the mismatch between the strapping model and the tensioner used. It is not a quality problem. You can contact us to find a strapping packaging solution. It is recommended to consult customer service before purchasing which specifications and models are suitable, so as not to cause inconvenience to your use.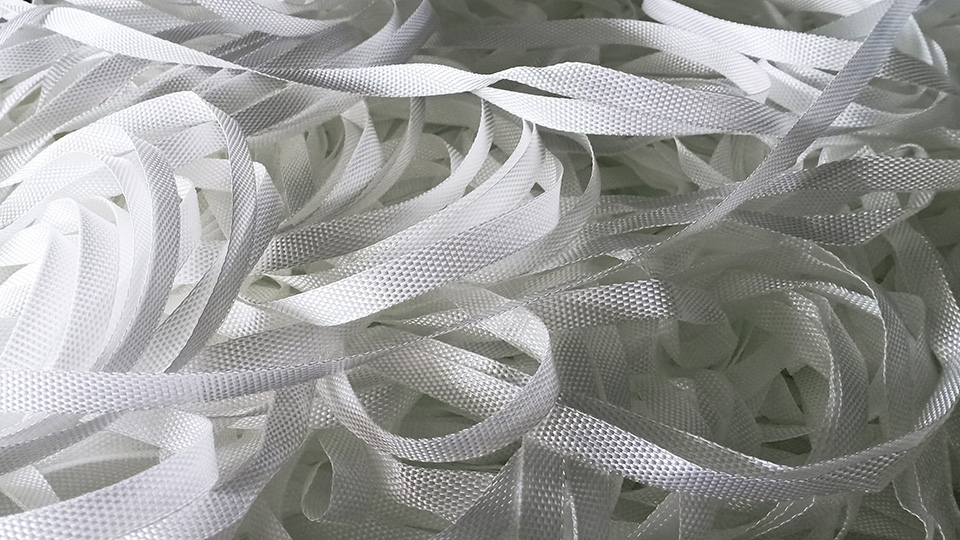 Advantages
Generally good packing belts are made of pure polyester particles, and pure polyester particles are transparent, so the produced packing belt should also be transparent and shiny. If it is opaque, it should also be The finish is very good. However, if the belt is made of recycled materials, the color will be much worse, and it will appear dark gray. This is because the recycled material is mixed with quicklime and calcium oxide. Such straps are relatively cheap, but have low tensile strength.
Application
Our main products include polyester fiber composite strapping, polyester fiber woven strapping, heavy duty polyester cord strapping, kraft paper air bags, PP woven air bags, cargo lashing, container strap, protective corners, protective brackets , strapping tensioners, strapping cart, metal buckles for poly strapping, metal strapping clips, safety hook, etc.