13mm Flexible Fiber Packing Woven Polyester Strapping
Qianyi's fiber woven packing straps are produced according to standard specifications. The packing straps are tough, beautiful and durable. The polyester filament constituting the braided packing strap is flexible fiber, with uniform thickness, tidiness, wear resistance and impact resistance.
Description
Compared with other strapping straps, our woven strapping belt is more cost-effective, low-cost and high-efficiency.
As long as there is a strapping strap, a packing buckle and a tensioner, the packing operation can be carried out easily and conveniently.
Some products can be equipped with packaging bags, which is cheaper to carry.
Polyester braided straps can replace expensive ratcheting systems and heavy wooden slats, steel wire ropes, steel belts and steel cables that are cumbersome and easy to cause personal injury.
Woven straps can be used in conjunction with other transportation safety products, such as air bags.
The high-quality braided straps can be reused, and can be re-tensioned for the benefit of packaging to adjust the best tension.
The products have passed various European quality certifications and tested standards, such as SGS, CE, etc.
A variety of specifications and tensile strength braided straps can be selected.
The width of the braided strap can be selected from 32mm-50mm, and the straps with special requirements can be customized.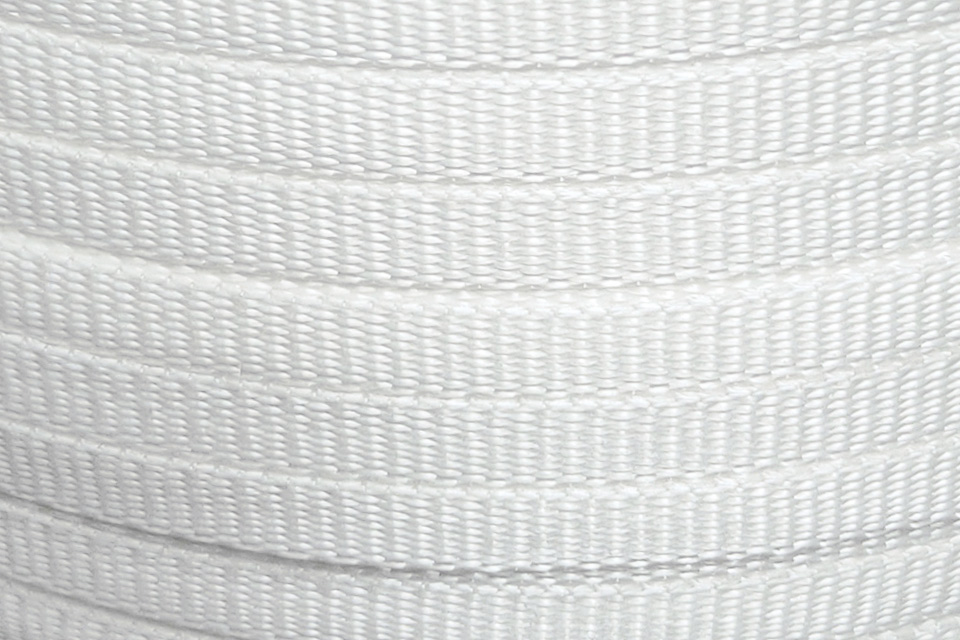 Advantages
We have six major advantages, you can buy with confidence. The variety is complete. All my packaging consumables can be purchased, one-stop shopping.
Quality inspection guarantee. Our braided packing straps, steel wire packing buckles and other packing tools have passed various certifications and have various test reports.
Spot wholesale. We are a manufacturer of packing straps, providing customers with first-hand wholesale prices. Mass customization. The factory supports batches of customized packing straps of various specifications.
Lightning delivery. All kinds of packing straps are fully stocked and shipped within 24 hours. Professional customer service. We have a professional team, experienced pre-sales and after-sales customer service, to answer all your questions about packing belts.
Application
It has been widely used in steel, metal pipe, wood, paper, chemical fiber, textile, glass, aluminum ingot, household appliances and other industries.