packaging strapping dispenser bracket with tray trolley
Fix the straps in the strapping dispenser to effectively prevent the straps from being scattered. When packing, use the brake device to control the required length of the packing belt. The user-friendly toolbox design can centrally manage scattered packaging tools.
Description
The strapping dispenser is an important auxiliary tool when using strapping and strapping machines, making the messy packaging environment standardized and tidy. This product can be divided into general type and special type according to the specifications of packing belt. This product is designed to be lightweight, convenient and durable, with a tool box on the body, which can store the packer and packing aids.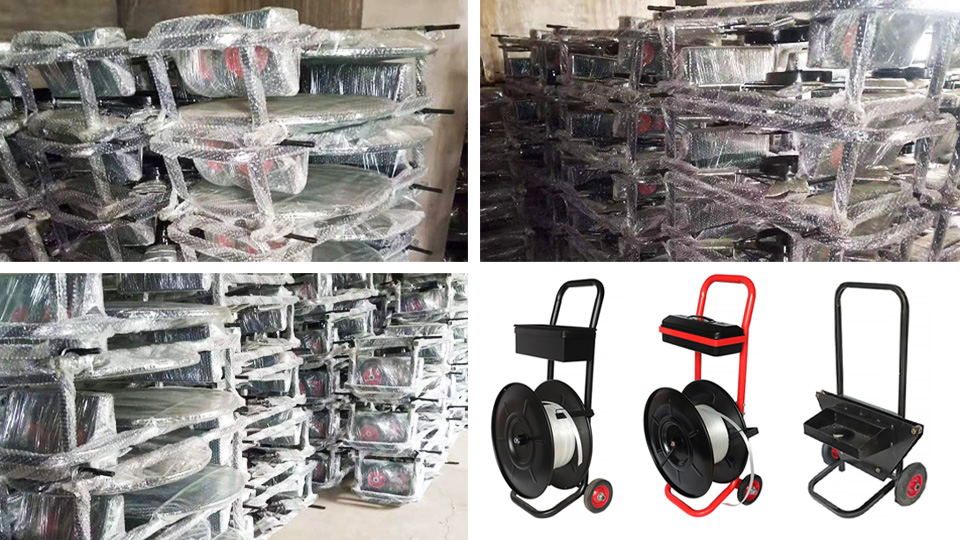 Feature
The curved handle is strong and durable. According to the principle of ergonomics, the two-corner arc design of the handle prevents collision and scratches, which is user-friendly and guaranteed.
Large capacity toolbox. Equipped with a toolbox to store the packing tools and accessories such as the packing tensioner to enhance packing efficiency and high work efficiency.
The steel ring rubber wheel is firm and wear-resistant. The non-slip rubber wheel adopts the principle of roller bearing to replace the old-fashioned foam wheel, which increases the service life. The self-contained brake has high sensitivity.
Steel welding. The fuselage is welded by steel, the welding point is firm and not easy to be welded, and the service life is long.
Comes with brakes. When using the spring elasticity to draw the belt unimpeded, the belt reel will not move when it is idle.
Any inner core. It can be installed with PET plastic steel belt, PP belt, fiber belt, braided belt, etc., with strong operability.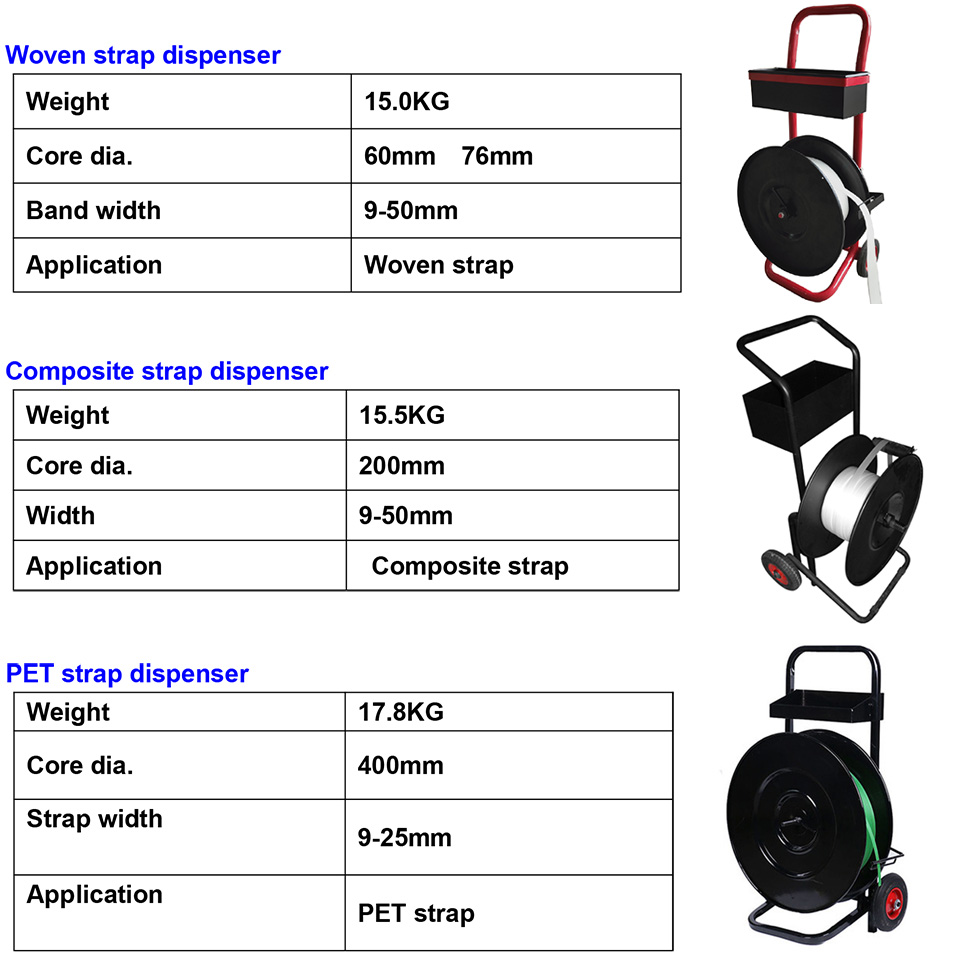 Application
Mainly cooperate with the packing work of PP, PET, polyester fiber straps and steel straps. With tool box, can store packing tools and accessories. Easy to use, light and durable. Mainly used in stone, building materials, machinery, wood, steel, electronics, logistics, printing and other industries.