High Viscosity Custom Bopp Packaging Tape Wholesale
Packaging tape is also called bopp tape, packaging tape, etc. It uses BOPP biaxially oriented polypropylene film as the base material. After heating and evenly spreading the pressure-sensitive adhesive emulsion, it forms an adhesive layer ranging from 8μm-28μm to form a BOPP tape master roll.
Description
Pressure-sensitive adhesive is a type of adhesive that is sensitive to pressure. It is mainly used in the production of pressure-sensitive adhesive tapes. Pressure-sensitive adhesives are a special type of adhesive that can be bonded by finger pressure without heating solvents or other means. So our Bopp tape has several main features.
Strong viscosity, not easy to degumming. Bopp tape uses high-quality pressure-sensitive glue, high viscosity, no degumming, tight sealing effect, avoiding the carton breakage and avoiding the damage of the goods.
Strong toughness, not easy to break. Bopp tape uses high-quality BOPP film, the tape is strong, strong, and not easy to break when pulled, making the packaging stronger and no need to worry about box damage.
Strong winding and no deformation. Bopp tape uses a German high-speed slitting machine, the tape winding is tighter, and the pure raw materials make our tape sticky and strong, without worrying about degumming and weak adhesion.
The customized pattern and text are printed clearly. The fonts and patterns on Bopp tape are printed by copperplate to ensure that the customers' patterns and text are complete and clear.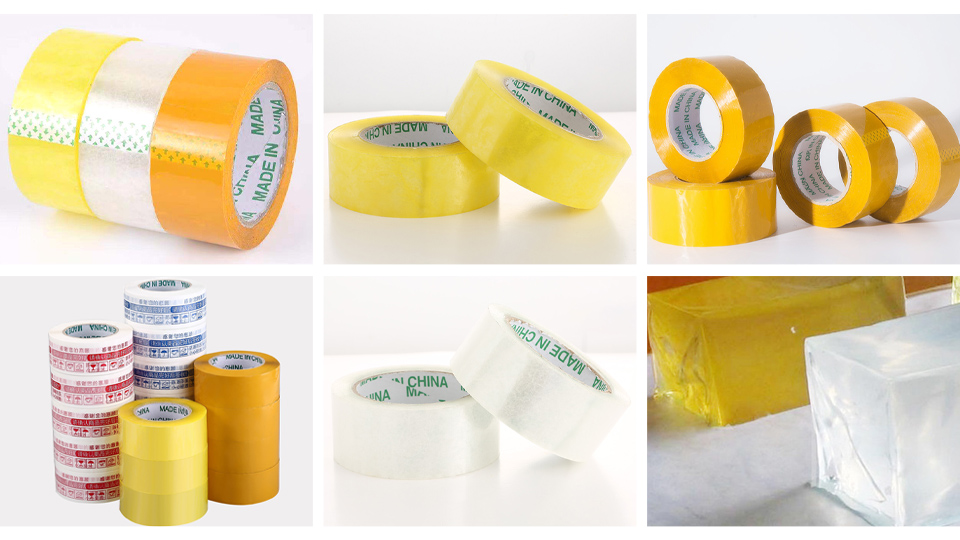 Specification
The quality inspector meticulously inspects the tape surface and the cutout of the paper roll, and unqualified packaging tape is not allowed to leave the factory.
The suppliers we cooperate with are all large-scale source suppliers, and we carry out bulk purchases of raw materials to reduce costs and at the same time ensure the stability of the supply of goods.
The company has an advanced slitting machine, fully automatic slitting, without manual interference in the whole process, to ensure that the size of packaging tape can meet the standard.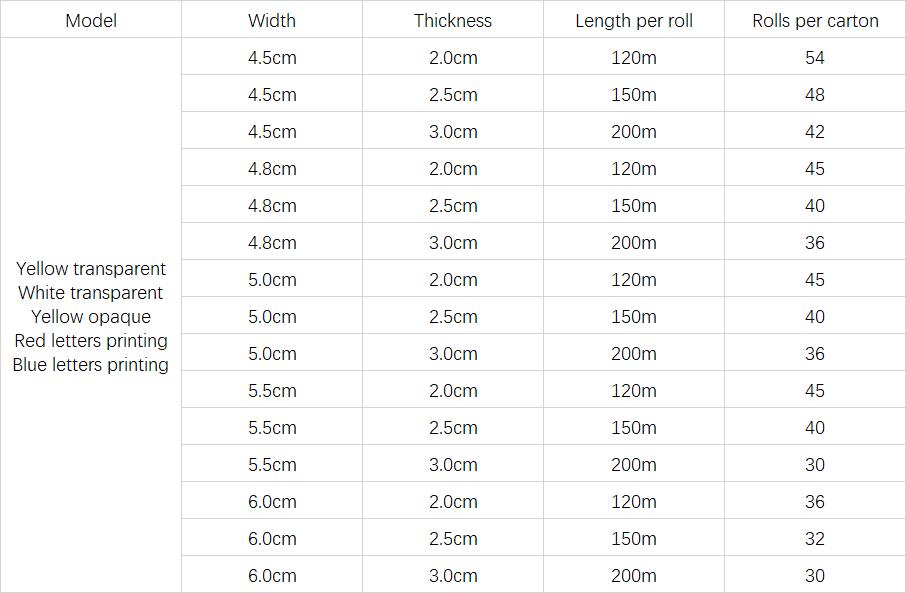 Application
Packing Tape is widely used in packaging and sealing, sealing and repairing, bundling and fixing, etc. Please choose tapes of different thicknesses according to the packaging of different items.