25mm Heavy-duty Flexible Strapping Band for Logistics
The strapping belt adopts a professional-grade fiber belt tension testing machine to strictly test every parameter to ensure that each fiber belt reaches a high-quality level. Including tensile stress test, tensile strength test, tear strength test, bending tear resistance test.
Description
High-quality materials. Our flexible composite fiber strapping is made of high-strength polyester, which is stronger, softer, more durable and has a wider range of applications than traditional strapping.
Resistant to bending and not easy to deform. The composite polyester strap has good folding performance and is not easy to deform. It can be used with steel buckles.
Good impact resistance. The fiber strapping has good impact resistance and is not easy to break, which can ensure the smooth transportation of your products.
Good corrosion resistance. The polyester wire strap has good corrosion resistance, is waterproof and moisture-proof, and there is no risk of rusting the steel strap and contaminating the tied objects.
Good coverage and tightness of the package. The packaging will expand and contract after long-distance transportation, and the fiber packing tape can also maintain a good tension on the packaged object.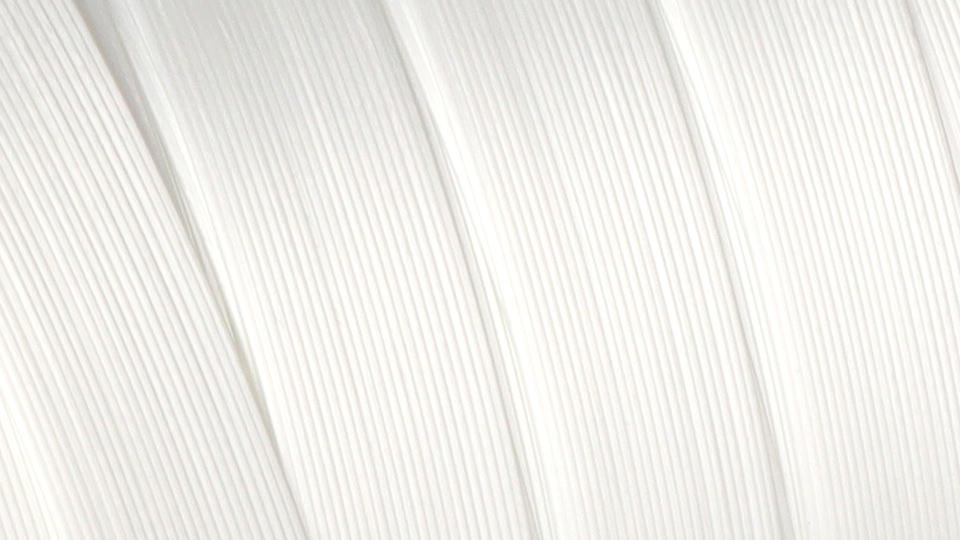 Specification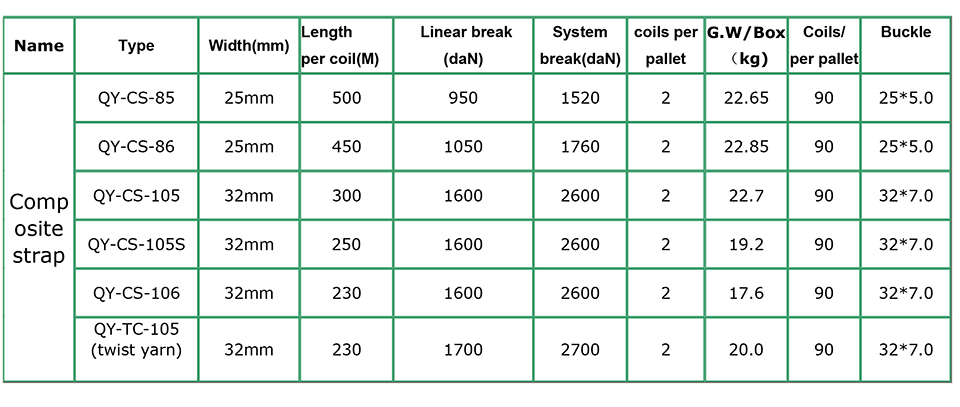 Application
QIANYI mainly produces PP straps, straps, steel straps, plastic packaging products, pure material straps, plastic steel straps, iron straps, color straps, manual straps, plastic steel straps, automatic straps, flexible straps , Manual packing buckle, PP end belt, PET packing belt, fiber packing belt, manual packing machine, plastic packing buckle and other products, with a modern warehouse of more than 10,000 square meters.