50mm Heavy Duty Woven Polyester Cargo Lashing Roll
Polyester cord straps are widely used for binding goods in logistics enterprise transportation, military transportation and train transportation. It is very suitable for fastening and binding various objects. It has the characteristics of locking, no falling off, safety and reliability, light weight, simple operation and preventing loosening.
Description
Qianyi woven heavy duty strapping is made of high-quality polyester yarn. Polyester has a series of excellent properties, such as high breaking strength and elasticity, moderate resilience, excellent heat setting effect, good heat resistance and light resistance.
The melting point of polyester is about 255 ℃, the glass transition temperature is about 70 ℃, and its shape is stable under a wide range of application conditions.
In addition, it also has excellent impedance and good corrosion resistance, and is stable to weak acids and alkalis, so it has a wide range of industrial applications.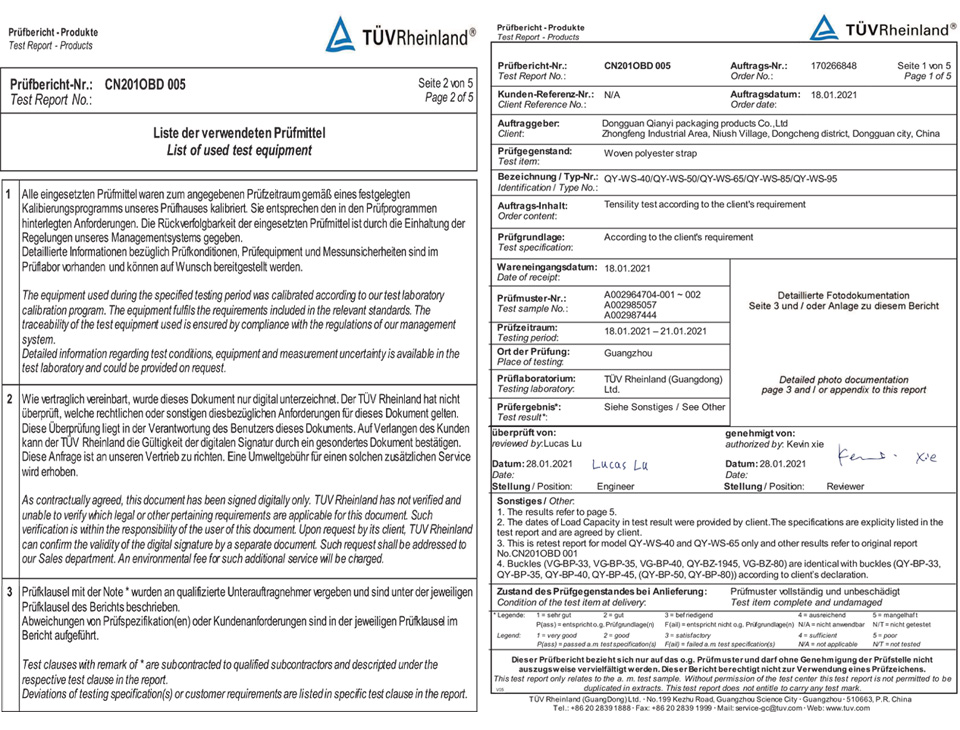 Specification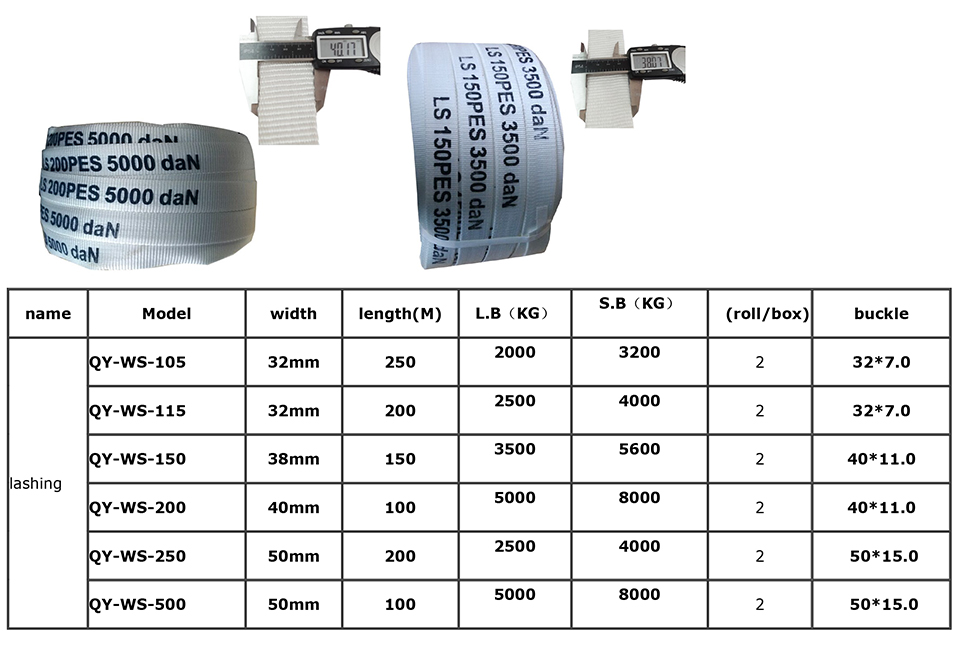 Feature
Woven strapping, also known as goods banding strapping, is woven from multiple strands of polyester yarn. It is used to combine scattered goods into a whole, fix them during the transportation, movement or storage of goods, and protect objects from damage. The woven strapping can be recycled, easy to use, does not occupy a place, and is suitable for all kinds of environments.